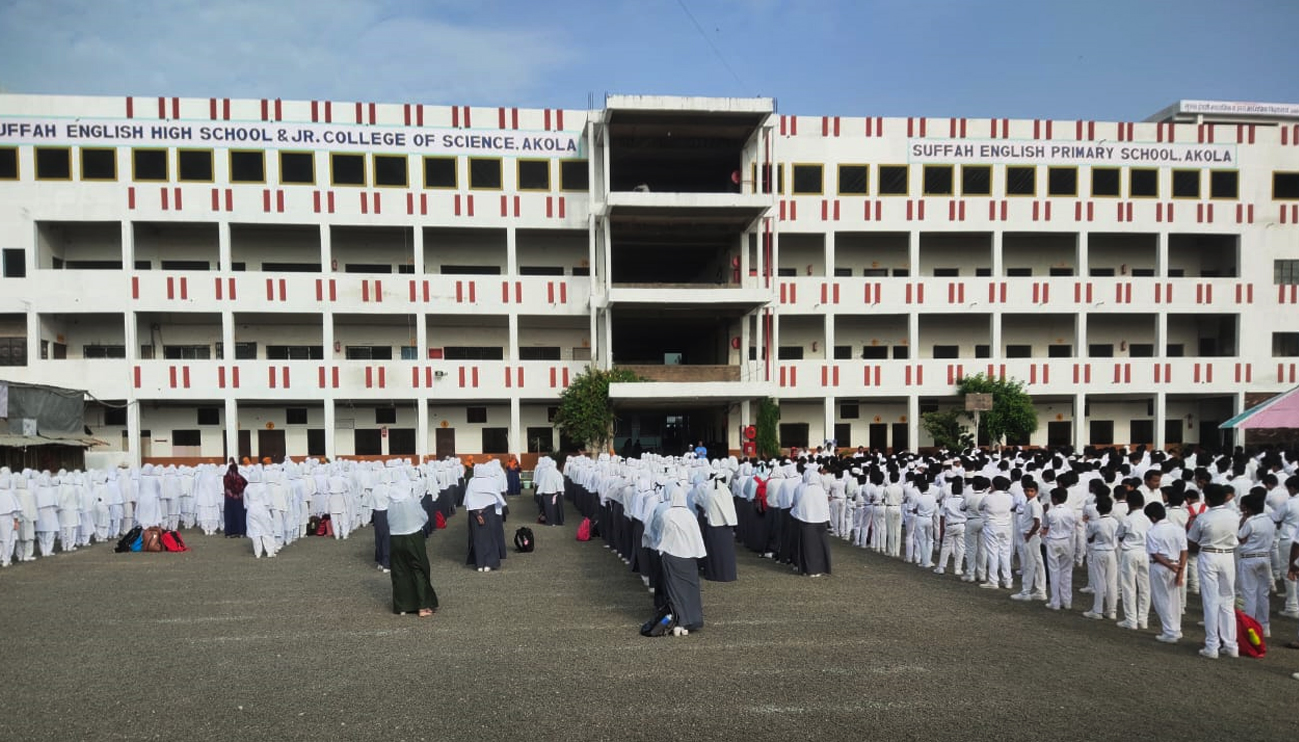 Paly Ground:-
The campus has a vast play ground to enrich the kids in various types of out door games and sports.
School Recognition:-
The School is recognized by the education Department of Maharashtra State.
Curriculum:-
The School follows the syllabus and the text books approved / prescribed by the education department Maharashtra state but of course a special provision for teaching of (I) Urdy (II) Arabic and (III) Islamic theology as regular and full fledged subjects has been made.
Medium of Instruction :-
The School imparts education through English medium.
Academic Session:-
The academic year of the school, which begins in June, comprises of two terms – June to October and November to April.
OUR VALUES
At Suffah English School, we promote the values of knowledge, Respect, Social Responsibility, Creativity and Celebration.
APPLY FOR ADMISSION 2023-2024
``WE AIM TO BECOME A VIBRANT, OUTSTANDINGINSTITUTION OF
LEARNING, RECOGNIZED GLOBALLY AS ONE OF THE FINEST.``
We would love to hear from you
Fill out the form below to get in touch with us.
© Suffah English School Akola 2023. All Rights Reserved.